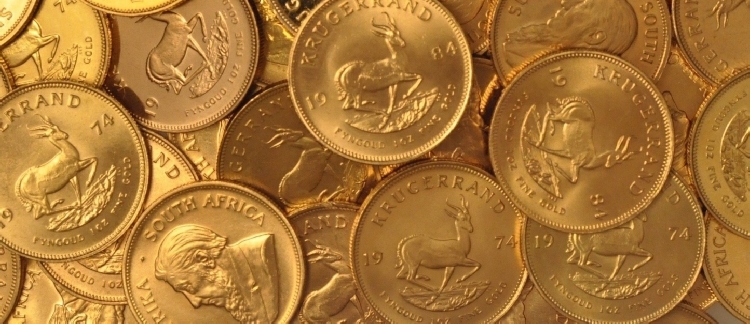 Fascination with gold is as old as history. Gold was, and still is, prized for its rarity, beauty, and indestructibility, and for thousands of years, it has been used as a medium of exchange. Entire civilizations have flourished and disappeared, yet gold has endured.
History in the palm of your hand
One of the earliest records of using gold as money dates back from 560 B.C, when King Croesus of Lydia, today's western Turkey, created a coin emblazoned with his own image. This seemingly simple act changed the world of commerce, as gold
WHY SHOULD GOLD COINS FORM PART OF AN INVESTMENT PORTFOLIO ?
GOLD COINS ARE AN IDEAL FOUNDATION FOR A DIVERSIFIED INVESTMENT
Gold coins provide an ideal foundation for a well-balanced portfolio because of their unique characteristics
GOLD REMAINS A LONG TERM STORE OF VALUE
Gold has acted as a reliable "store of value" because it fulfils the functions of money.
It is portable and divisible.
Its weight is a good measurement unit of value.
It is indestructible, relatively scarce and cannot be "manufactured".
It is easily recognizable and accepted as a form of payment
Gold is the "asset of last resort." Throughout history, national currencies have come and gone but gold's value has remained remarkably stable. Gold is an asset that does not depend on any governments or corporations promise to repay. It is not directly affected by the policy actions of any individual country and it cannot be repudiated or frozen as in the case of other assets. For these reasons, governments, central banks and other official institutions as part of their international monetary reserves hold one quarter of all the gold in existence.
Whether your investment approach is conservative or aggressive, gold can play a vital role in diversifying your
portfolio. Many experts urge investors to keep a portion of their assets in gold. A typical portfolio is invested primarily in equities, bonds, and property, and between 10 & 20% in gold.
Gold's low to negative correlation with stocks and
bonds makes it an excellent portfolio diversifier.
The purpose of diversification is to protect the total portfolio against fluctuations in the value of any one asset or type of asset. The reason is basic: the economic forces that determine the price of gold are different from and in many cases opposed to, the forces that determine the prices of financial assets. As a result, the price of gold moves independently of the prices of stocks and bonds, often rising when stock prices fall, and vice versa. Simply put, gold can be viewed as portfolio insurance to guard against unforeseen market gyrations.
Welcome to

SA Krugerrand Traders

your,

Krugerrand Trading

partners who have been involved in the gold coin industry since 1990
became currency, a medium of exchange with a definite value, replacing barter and other commodities as money. So when you hold gold in your hand, you're not just holding a valuable asset, you're also connecting with a long history.
Gold is among the most liquid of the worlds assets. It can be readily bought or sold 24 hours a day in one or more markets around the world. This cannot be said of most investments, including stocks of the world's largest corporations. In addition, the trading spreads on bullion are generally narrower than those spreads on stocks and bonds (which are considered to be liquid assets). Finally it takes about the same time to execute a trade in gold as it does for stocks and bonds.
Through both hard times and times of plenty, gold endures. Market cycles are permanent facts of life but gold has maintained its long-term value. In contrast, most currencies (including the U.S $) and industrial commodities have generally declined. This is why gold is often purchased as a hedge against inflation and currency fluctuations.
GOLD COINS ARE A PRACTICAL CHOICE FOR SAVINGS, GIFTS AND INCENTIVES
Because gold coins are available in small sizes, you don't need to be wealthy to invest in gold. In many cultures, gold serves as a family treasure or a wealth transfer vehicle passed on from generation to generation. Gold coins make excellent gifts
(The chart above will show the depreciation of the Rand against the U.S $), and why so many investors around the world see gold as the "ultimate asset", an important and secure part of their investment portfolio.
for birthdays, graduations weddings and other occasions. They are appreciated as much for their intrinsic value as for their mystical appeal and beauty. They are affordable yet precious.
EASY TO BUY SELL AND STORE
Gold is easy to buy, sell and store. You can make purchases in virtually any amount, ranging from a fractional of an ounce upward. The weight and purity of gold coins are precisely controlled and standardized by internationally recognized refiners and mints, allowing you to buy with confidence and sell with ease.
WHEN IS THE RIGHT TIME TO BUY GOLD?
Gold can benefit you as an investor in a number of ways. Gold is a long-term store of value, a highly liquid, internationally recognized asset of last resort. It can diversify and stabilize your portfolio, and protect it against market fluctuations. It is easy to buy and sell, anytime, anywhere in the world. "Is now the right time to buy?" With gold the answer is always the same: Yes. Gold is an investment for the long run. The right time to buy gold is when you understand what it is and what it can do for your portfolio.
We trade in most South African gold coins, buying and selling. If you are looking for a specific coin and it is not listed, simply let us know and we will locate the coin for you.